Cheap Custom QR Code Fingerprint RFID Tripod Turnstile Producers
#stainless steel QR Code Fingerprint RFID bidirectional Tripod Turnstile
TDZ-S351

China

In Stock

3000PCS/Month
1. Semi-auto and full-auto Tripod Turnstile with Controller optional
2. 304# stainless steel 2.0mm thickness material
3. Integrated with RFID, fingerprint and face recognition
#stainless steel QR Code Fingerprint RFID Tripod Turnstile
Arm drop down once power off

---
Advantage:
1. Semi-auto ( Solenoid ) and full-auto ( Motorized ) tripod turnstiles optional.
2. When the power OFF. turnstile arm drop down automatically. With built-in counter can record how many visitors entry and exit everyday.
3. Tripod turnstile with QR code / fingerprint / RFID card reader functions optional.
Material

304# Stainless steel

Size

1400mm*280mm*980mm

Drive

voltage

DC24V

Lane width

<=610mm

Net weight

50kg

MCBF

>5.000.000 times

Access speed

40 people/min

Open/Close speed

0.2sec

Directional

Single and Double adjustable

Signal

Dry contract

Working environment

Indoor Outdoor

Temperature

-10℃ --50℃

Relative humidity

<90% no condensation
Feature
*Running stable without noise and mechanical impact
*Equipped with the dry contact signal input interface, compatible with all kinds of access controllers.
*After swiping card in normal condition, if within the permitting time passages do not pass, the system will
cancel the users' pass right and arm close automatically
*Arm automatically open when the power off to make sure safety In case of emergency
*Optional for external counter to record the people numbers for each lane
*Single way or Bi-directional adjustable based on the requirement
*Equipped with LED directional indication / status lights
Basic Function

*The entry and exit directional can be set independently, free mode / forbidden model
*Direction indicator: The direction indicator is installed on the top of the housing cabinet to indicate the valid passing direction
*Compatibility: Equipped with dry contact signal input interface can make sure compatible with all kinds of access controllers
*Arm will drop down automatically when the power off. Which is meets the firefighting requirement
Customized Function
l Built-in or external counter
l External gate open button or remote controller
l 316 grade stainless steel. Thickness of the material
l Integrate with access control system and built-in reader appointed by customers.
Recommendation:
Contact: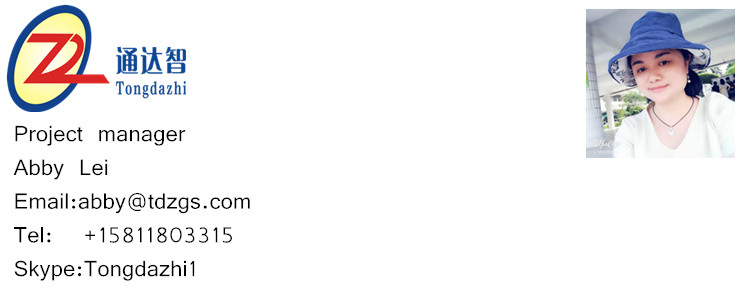 A. Check the contact and connection terminal 1,2,3 on counter panelThe failure on main control panel or terminalsA1. Check the terminal 5,6 on main control panel J1 with multi-meter to see the level output;A2. If no level output, check the chip connection with power off, if still no display, it shall be the failure of main control panel, which shall be repaired or changed;A3. If it has level outpu
...more